Smile Gallery
Our experience and reputation for providing quality, patient-centered care means we encounter patients of various ages and situations who trust us with their smiles. It's not a responsibility we take lightly, although it is one we accept proudly. These are just a few of our Smile Stories.
(Note: All patients depicted in the images provided their consent for display online. Results may vary)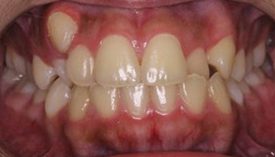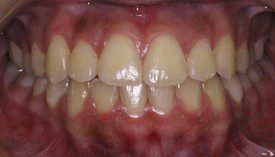 Learn More
This 16-year-old girl presented with severe crowding of the upper teeth. Her case was treated within 18 months using a combination of orthopedic appliances and braces. No teeth were removed.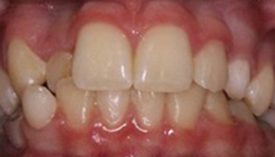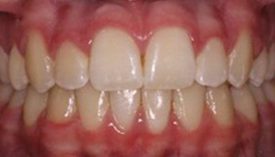 Learn More
These beautiful results followed just 16 month of treatment with a removable upper appliance and braces. No extractions were performed.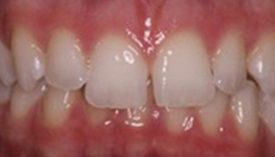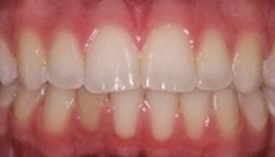 Learn More
This 19-year-old female presented with a deep overbite and clicking in her jaw joints. After 18 months of treatment we were able to achieve better jaw function as well as improved esthetics.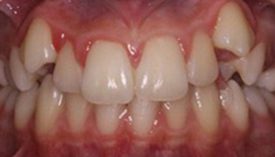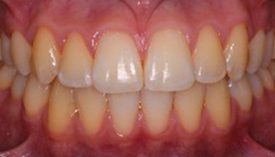 Learn More
This 12-year-old girl received treatment just in time! Her crowding upper canines would've been very difficult to correct had she waited until the second molars erupted. In this case we were able to create room for her upper teeth by using an active appliance followed by braces. The results were very pleasing for the child and her parents!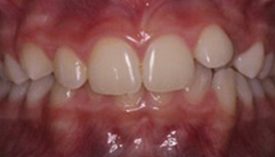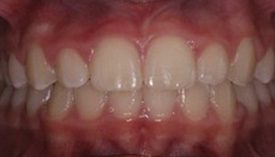 Learn More
Excellent results in 15 months. Beauty is essentially a combination of symmetry and proportion.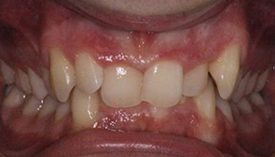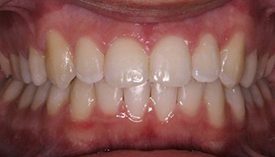 Learn More
A deep overbite and retruded jaw (like in this case) can lead to jaw problems, chewing problems, and breathing problems if left untreated. Furthermore, the longer treatment is delayed, the more difficult it is to obtain a desirable result. This case is an example of what we can do if treatment is started before age 15.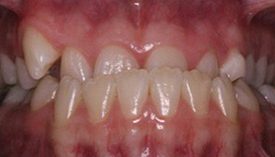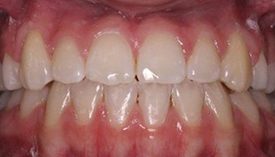 Learn More
This young woman had an underbite caused by an overdeveloped lower jaw. She also had an impacted upper left canine (permanent tooth) that had no space for eruption. In this situation, the patient declined jaw surgery, which would have reduced the size of the lower jaw to match her upper jaw. Instead, we developed the upper jaw with a three-way expansion appliance followed by braces. We also performed a simple surgical procedure to allow the upper left canine to erupt.